Cynthia Derosier oo|00 Ruth Moen oo|00Kahu Wendell Silvaoo|00Cipriano Mauriciooo|00Mike Eckhardtoo|00Teri Freitas Gormanoo
Tim Anderson |00 Rob Kinslow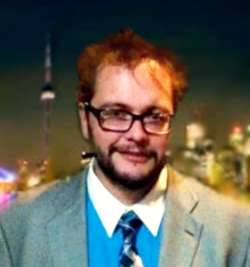 Mike Eckhardt, Associate
Expertise: 15 years Miva Merchant, IT, Server Administration, Javascript, PHP/MySql, HTML5 Canvas
Mike is Good Juju's programming genius and our beloved gearhead, techno guru. Self-described as "a Magic 8-ball of internet stuff", you can be sure he'll do his best to give you the simplest solution to your complicated web and internet challenges.
Unbound by geography,  Mike often works while the rest of us sleep in order to stay on his toes and entrenched in the leading edge of  web technologies.  Though he loves innovation, Mike's priorities are always grounded in best practice according to  the needs and demands of our clients.
Well traveled, Mike has studied at several of the finest State Universities and continues to educate himself on emerging and a variety of other topics, (mostly ones related to thriving on four hours of sleep).