Cynthia Derosier oo|00 Ruth Moen oo|00Kahu Wendell Silvaoo|00Cipriano Mauriciooo|00Mike Eckhardtoo|00Teri Freitas Gormanoo
Tim Anderson |00 Rob Kinslow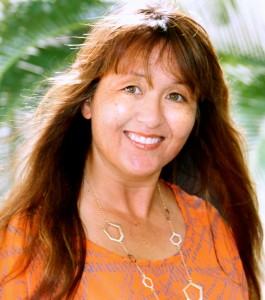 Cynthia Y.H. Derosier, Principal, Lead Associate
25+ Years Expertise: Graphic Recording/Facilitation, Advertising Art Direction & Design, Branding, Concept Charting
Cynthia is part of an elite group of Grove-certified Graphic Recorders. Cynthia has facilitated organizational planning meetings, recorded presentations and co-led team building seminars across the country. Cynthia and Associate Ruth Moen design and create finish concept charts, information graphics, templates and large scale history maps for The Grove Consultants International and other local and mainland clients.
Cynthia has over 25 years experience in corporate communications, strategic planning, relationship marketing, consumer acquisition and retention, business-to-business strategy, art direction, and corporate ID/brand development. Her career began in New York City at top ad agencies serving Fortune 500 clients as well as boutique and family owned shops. She continues her work in Hawaii and travels as needed for clients on the mainland.
From 2005 to 2012, Cynthia established and ran a successful grass-roots non-profit organization in Hawaii and is the author/designer of two award-winning books: The Surfer Spirit, and The Survivor Spirit ~ The Power, Passion and Beauty of Breast Cancer Survivors "The Surfer Spirit", became the basis and inital funding support for a non-profit organization Surfrider Spirit Sessions (501c3) an innovative surf mentoring program serving at-risk and adjudicated teens.
Cynthia is graduate of Iolani School. She obtained a BFA in Art Direction and Design from the School of Visual Arts and pursued a Masters Degree at Columbia University. She continues to serve on the board of Surfrider Spirit Sessions, has served on the board of the Surfrider Foundation Oahu Chapter and as member of the Organization of Women Leaders.