Oh what fun–branding that increased impact and revenue! Good Juju applied strategic design to create a powerful, distinctive, results-proven brand. This project included the creation of a website, e-cards, signage, brochures, folders, posters and focus group facilitation.
CHALLENGE: How to stand out in the clutter? How to unify disparate products?

Waikiki Beach Activities on-site kiosks at the Hilton Hawaiian Village offers dozens of activities and services yet they had no customer materials and no branding. They appeared to be a sales outlet representing other vendors and were missing opportunities to cross-market their products.
SOLUTIONS: Take it up a notch! Bring it all together with color, content, function and style.

Logo Redesign & New Marketing Tagline
Challenge: How to take an established logo and make it better?
Waikiki Beach Activities' previous logo had great bones and had functioned well on signage, but didn't work in all media.
Most importantly part of the company name – "Beach Activities" – was lost and became muddled or unreadable online and in small sizes. Plus, the operations based tagline  "We Provide the Experience – Safety, Service, and Sales" was an internal creed and not motivating to customers.
[column col = "1/4"]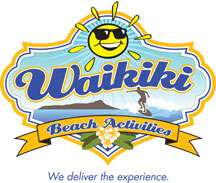 [/column]
[column col = "1/4"]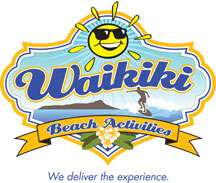 [/column]
[column col = "1/4"]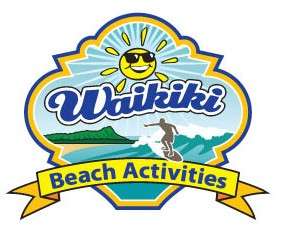 [/column]
[column col = "1/4"]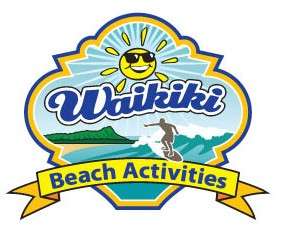 [/column]
[column col = "1/2"]
BEFORE: Non-Functional
Waikiki Beach Activities original logo & tagline. Details became muddled at small size and art styles were inconsistent[/column]
[column col = "1/2"]
AFTER: Functional AND motivating

Waikiki Beach Activities revised logo art holds well, reads at a variety of sizes and in different media and retains the spirit of the original logo.[/column]
Solution: Explore, refine, test and tweak
The logo was redrawn in a single illustration style to create a unified image that would read when used as small as ½-inch wide while still being visually interesting an appealing in large signage. An exploratory of fonts, sizes and colors tested the functionality of the revised designed and played a key role in determining the choice of final logo. A new consumer benefit driven tagline "Everything You Need for Sail, Sand, Surf, and Fun!" was created to serve as a spirited true-to-brand announcement of all Waikiki Beach Activities has to offer.
Comprehensive Collection of Multi-Media Marketing Tools With Distinctive Brand Design
Challenge: How to stand out in the clutter?
The Hilton Hawaiian Village is Waikiki's largest resort and offers a wealth of promotional materials, activities, restaurants and stores making it difficult to capture and keep guests' attention. Waikiki Beach Activities had no strong identity nor customer recognition despite the fact that they offer more products and represent more activity partners than anyone else at the Hotel.
Solution: Go bold and go everywhere.
A distinctive new brand design captured attention and brought it all together for more impressions, and greater impact. Bold and readable fonts, a common color palette including an attention getting and brand-appropriate feature color – shocking bright "surfers" pink – and a beach background unite the collection of activities and increase their visual "landscape area", frequency and on-site impact. Combined promotional materials stimulate multi-product purchases while gaining cost-efficiencies. Everywhere you look on Hilton's property, you'll see Waikiki Beach Activities' signature materials.
[column col = "1/3"]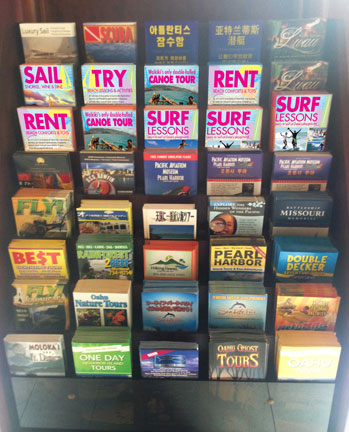 [/column]
[column col = "2/3"]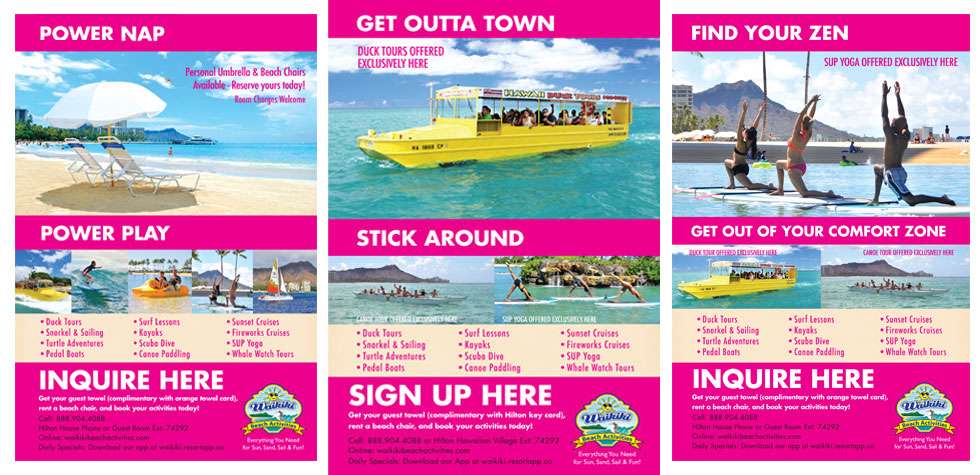 [/column]
Addressing Specialty and Niche Markets
Challenge: So much to say and so many people to say it to.
One communication piece can't say it all.

Solution: Divide and conquer!
The Hilton Hawaiian Village occupies over 22 acres and features over 3,000 rooms. That's a lot of ground to cover and many potential customers to connect with! So, Waikiki Beach Activities identified their main customer groups and we created targeted campaigns to deliver the most relevant compelling messages to each group – all within the brand parameters.

[column col = "1"]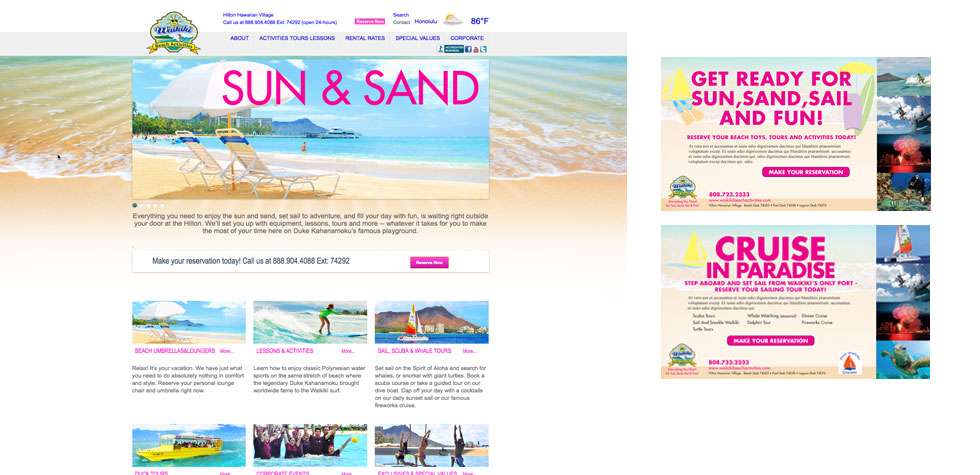 [/column]
[column col= "3/4"]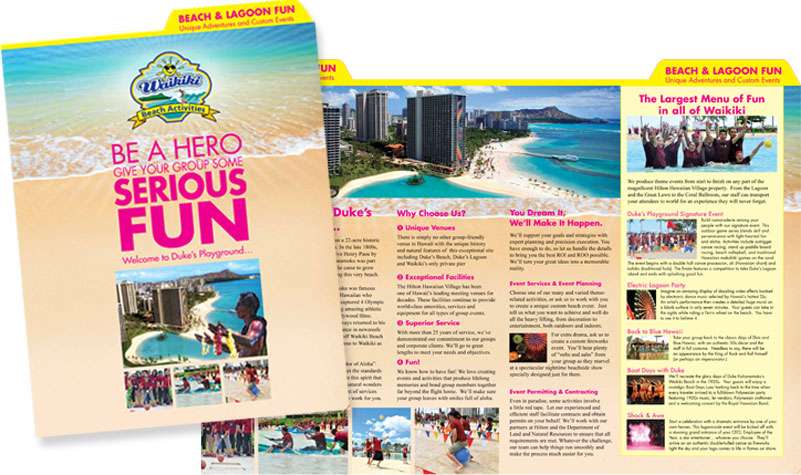 [/column]
[column col = "1/4"]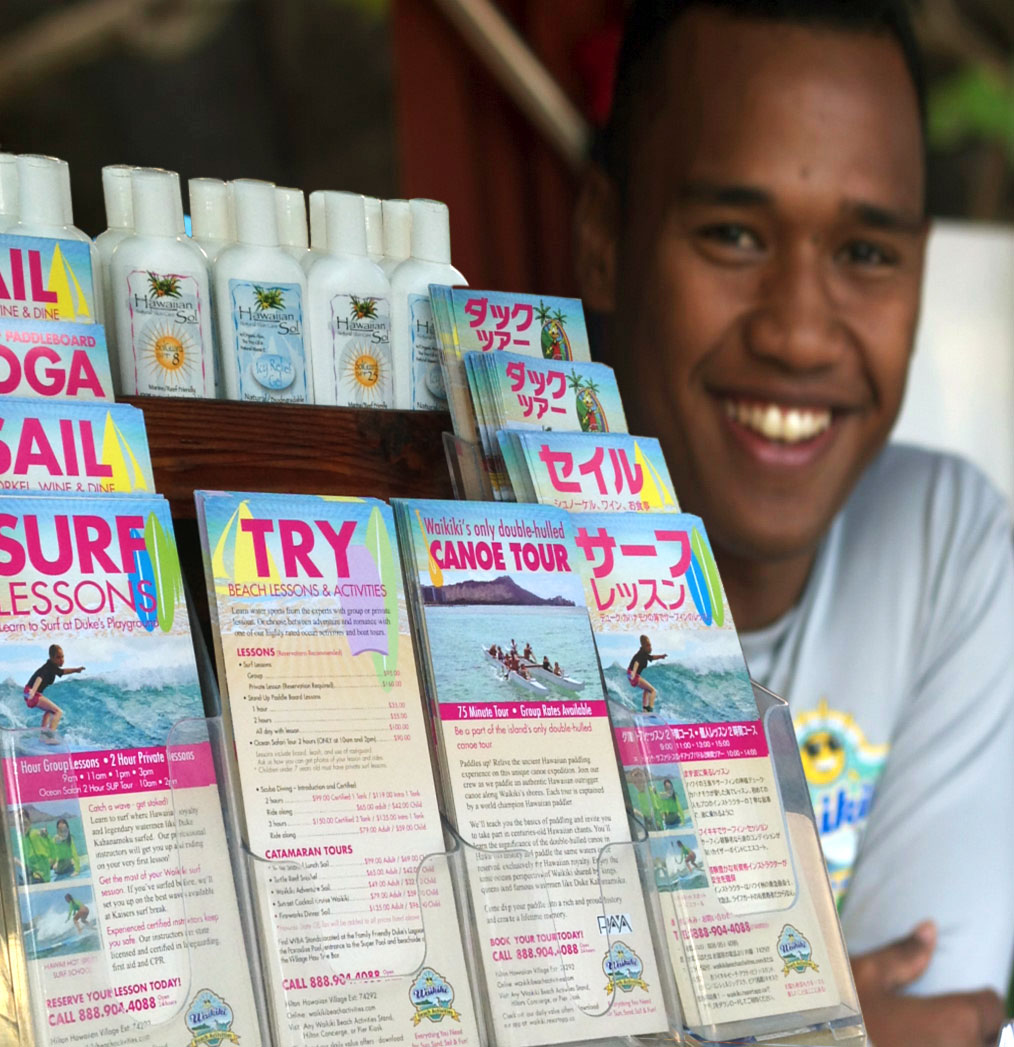 Rack Cards and Brochures were reformatted and rewritten to accommodate the Japanese visitor market.
[/column]
Product Development Research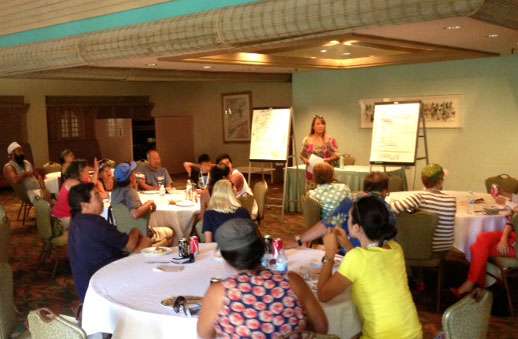 Waikiki Beach Activities' partner Duck Tours Hawaii wanted to expand its product line. Good Juju helped conduct consumer focus groups to evaluate the tour's strengths and weaknesses and develop effective consumer-based marketing messages.
The research proved invaluable and ensured the new ventures' success. Through the process customers identified several critical issues which were easily addressed and resulted in improved customer satisfaction yielding significant financial benefits.  Similar efforts were made on a smaller scale for the Canoe Tours.