CHALLENGE: How do you Honor 100 Years of Service?
The Punahou Parent Faculty Association (PFA) was approaching its 100th year and wanted to commemorate the event in a meaningful way. While many people knew the current activities and successes of the organization, few knew the depth and breadth of the PFA's incredible work. There was much a wealth of history to share with new members and the public at large.
SOLUTION: A Historic Group Gift with Practical Applications

Good Juju worked with the PFA team to identify notable historic events and created an archival quality art piece.  A PFA History map was created and gifted to the school to commemorate PFA's activities and it's 100+ years of service to Punahou School. It also serves as a tool to help orient new volunteers.
A community project:
More than 30 individuals contributed to the art, harvesting and selecting relevant historical data.

Good Juju facilitated a 1-day large group work session. Dozens of PFA volunteers shared personal knowledge, insights and memories and read through 100 years of PFA records and meeting minutes.  The group worked together to identify significant events and trends. The history map leadership team worked with Good Juju's design team to refine, organize and prioritize data.
[column col="1/2″]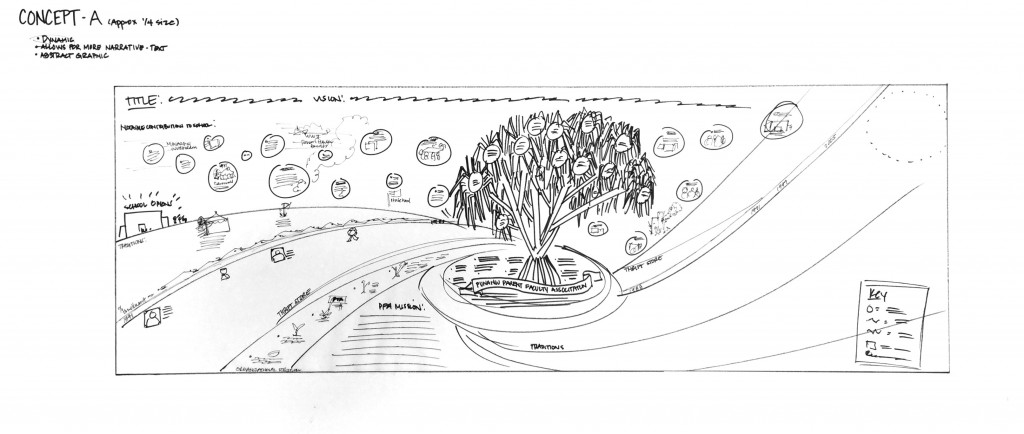 [/column]
[column col="1/2″]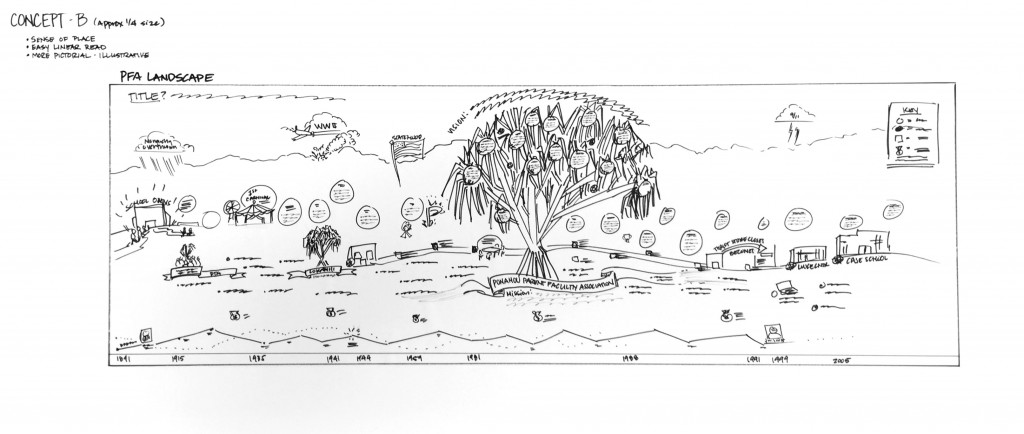 [/column]
A work of art that belongs to everyone.
The final piece presented on archival quality canvas is on display on campus. It honors the PFA's 100 year heritage as they look to the future.