CHALLENGE: How do you overcome a worldwide reputation as a play-place and business boondoogle?

Hawaii is a dream vacation destination for people around the world. Yet, for organizations and companies looking to do serious business, there were serious concerns that no one would work at a Hawaii-based meeting or convention. How could we be true to our reputation as a leader in leisure travel, yet secure our position as a relevant and viable place to do serious work and yield solid outcomes?
SOLUTION: Hire Good Juju and leverage strengths.

Good Juju Creative Director Cynthia Derosier worked directly with the Hawaii Convention Center to create smart and strategic ad campaign that increased sales and earned numerous awards.
Business publications are full of slick images and people in suits and business setting. Powerful Hawaii images and rich strong colors stand out and grab and hold readers attention. Rather than try to combat or override a well earned century-long reputation as a leading tourist destination we embraced Hawaii's reputation and leveraged its strengths in a whole new way. Each image and message tied to Hawaii's a strength as a tourist destination and made relevant to business.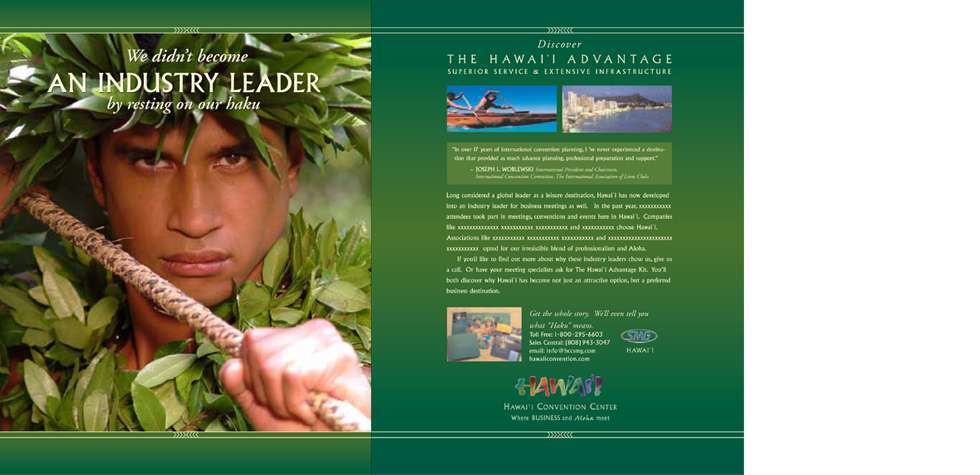 Think outside the box.
Although the assignment was for a printed piece, we added a 3-d component by recommending and creating a DVD be attached to the ad. The DVD provides a host of resources and data to showcase all the benefits of Hawaii for business, and had the added benefit of acting like a natural book marker that readers couldn't ignore.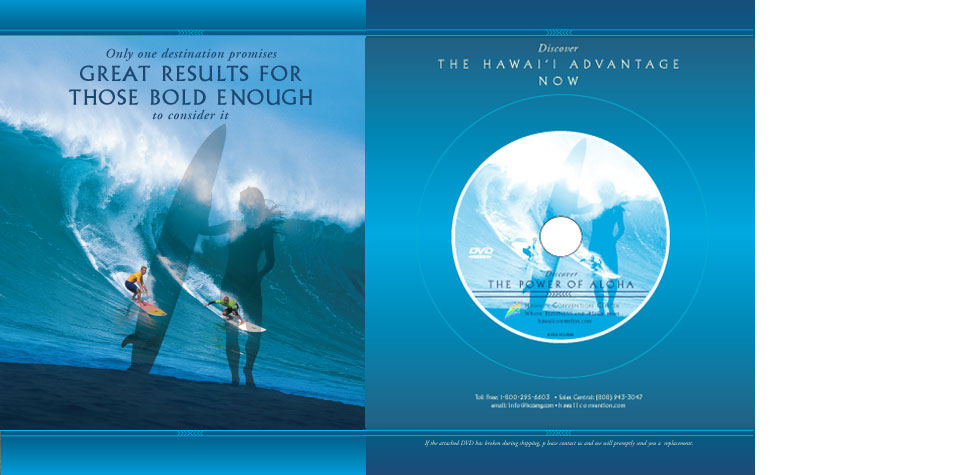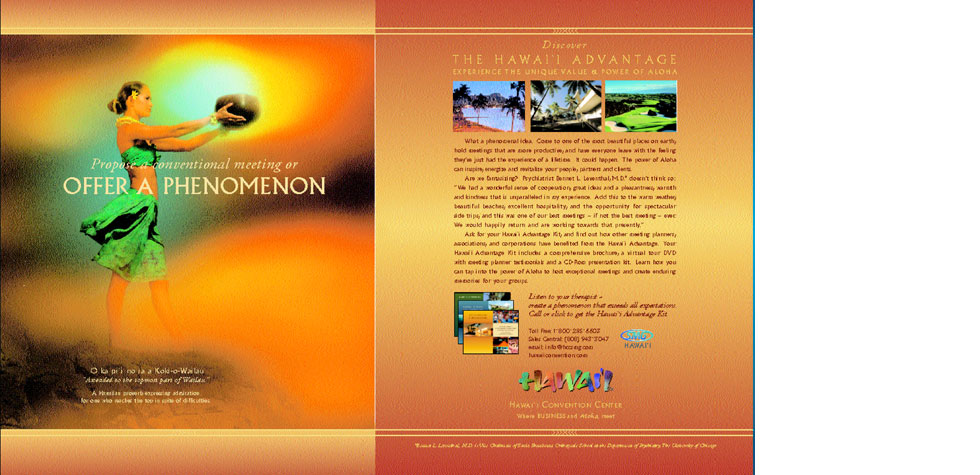 Be consistent.
Ads weren't the only medium we used to build the center's brand. Collateral materials and informational brochures continued to drive home the message of Hawaii's unique benefits and relevance in business.